VIDEO GAME TRUCK FUN
IN LOS ANGELES AND VENTURA COUNTIES
Make your event one to remember by renting one of our state-of-the-art gaming trucks. Our trucks are packed with the latest in both audio and visual technology. You and your guests will enjoy yourselves immensely, gaming on 55- and 65-inch 4k TVs with the latest games and consoles. Our gaming trucks can handle up to 28 players at a time, making them the best entertainment on wheels your money can buy.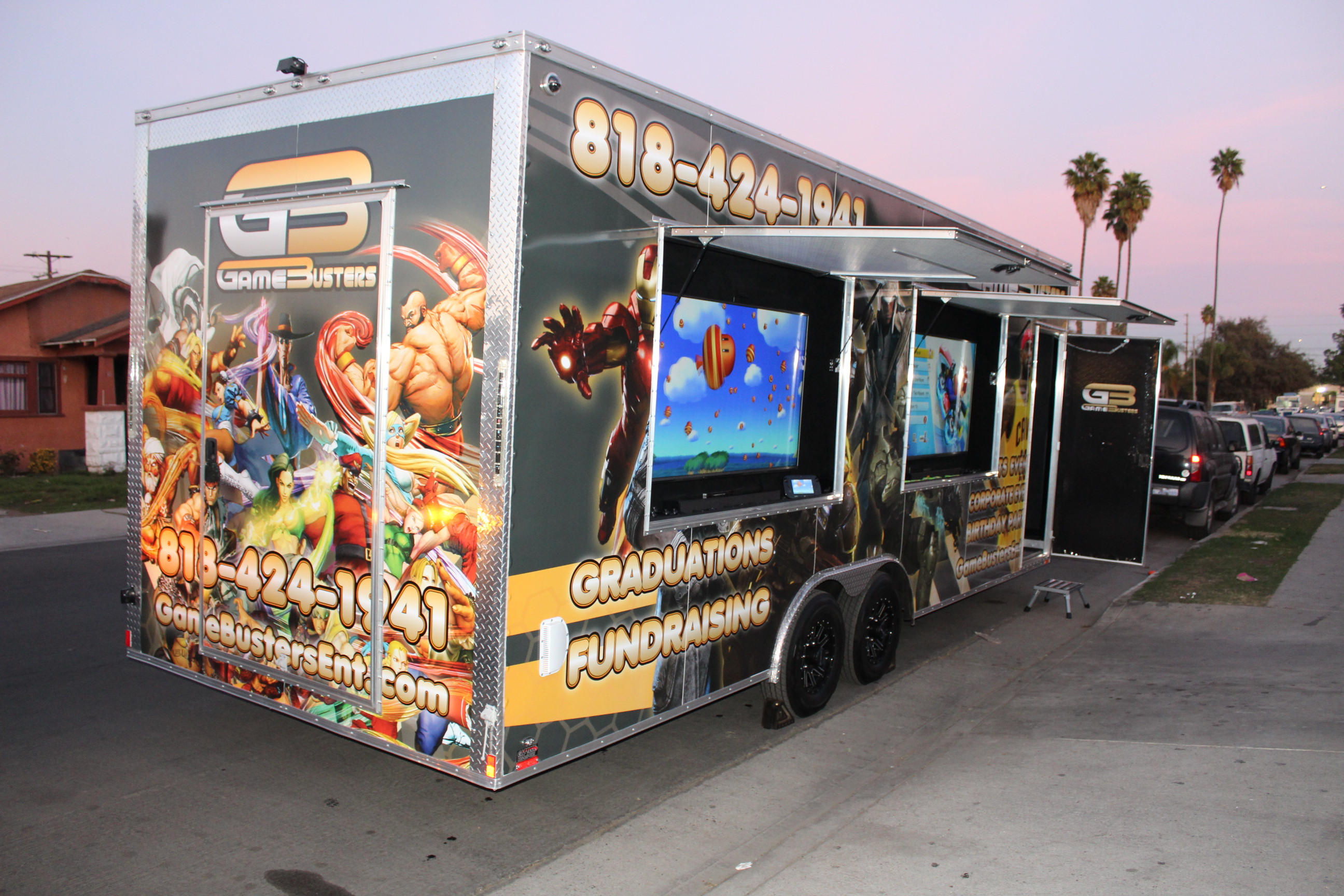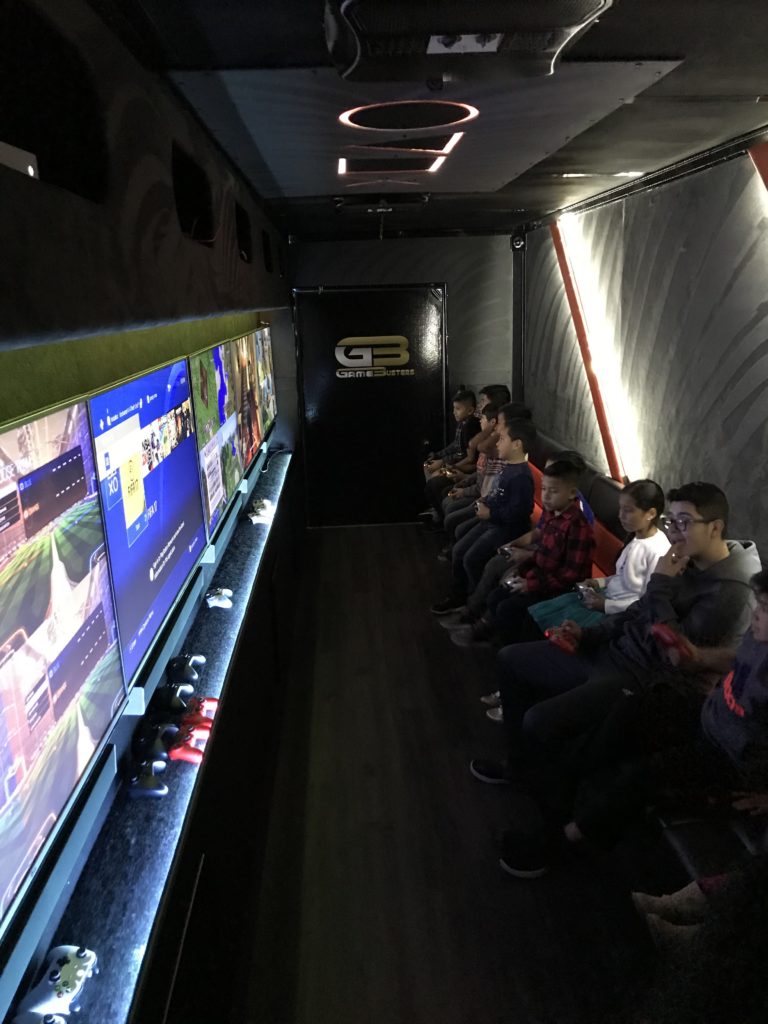 WE BRING THE FUN TO YOU
The ideal thing about our service is that we bring the party straight to your event. This shifts a lot of the responsibility onto us, which means you can focus on other details. You won't need to worry about having enough power outlets or setting up the gaming systems correctly; we take care of that for you.
AIR CONDITIONING AVAILABLE
A big advantage of our video game trucks is that you play in comfort, regardless of the weather. Our trucks are air conditioned, meaning the temperature is always optimal inside. If you book something such as a bounce house, you risk the event being ruined by bad weather. With Game Busters, you don't need to take that risk. Come rain or shine, we are ready to show you and your guests a good time.
GAME EXPERTS
Here at Game Busters, we are all avid gamers. When we designed our video game truck, we created a space in which we would love to play ourselves. The gaming systems and televisions are set up perfectly; should anything go wrong, our staff members have the skills to set it right. If you need help organizing your party, our knowledgeable staff can provide you with just the right games. We can help arrange competitive tournaments, or select video games that offer entertainment for everyone, regardless of skill level. Of course, you can choose to do your own thing, as well; it's up to you!
PERFECT FOR
CHILDREN'S PARTIES
If you have children, you know how obsessed kids are with video games. Make your child's party the talk of the school with a Game Busters video game truck. Here at Game Busters, creating a child-friendly environment is one of our highest priorities. Our staff members are well trained in working with children of all ages, and will help give your child a party to be remembered for years to come. We have a wide variety of games appropriate for children. We are very skilled at hosting events at which every child has a good time, even if some are more skilled gamers than others.
OVER 100 GAMES UP TO DATE
TO MAKE YOUR GAMING DREAMS A REALITY!
Give us a call today at 818-424-1941